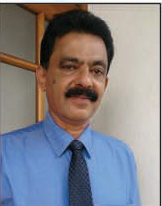 Lal Alawathugoda
Charted Automobile Engineer
This latest technology of "Fully Automated Sequential Gas injection System", does not harm or damage the engine of your new generation car
Charted Automobile Engineer
M.I.M.I(UK)Dip.Auto.Eng(Jap)
Niranjan Perera General Manager – Human Resources Hemas Consumer Brands

"In this part of the world, I believe it's myth that most of the people who use vehicle has on using GAS as fuel for vehicles. I got City gas to covert my brand new N16 to gas and the experience I had was great. Given the technology they used and the equipment's I got better mileage on my vehicle. Also I never had any engine or technical issues in my vehicles. Taking into consideration the cost of petrol and environment issues GAS can be considered as the most economical and environmentally safe mode of powering your engines"
Hemas Consumer Brands
36, Bristol Street, Colombo 01, Sri Lanka
Telephone : +94 11 4731731 Ext. 1815
Fax : +94 11 2437188
Email : niranjan.hrd@hemas.com
Web : http://www.hemas.com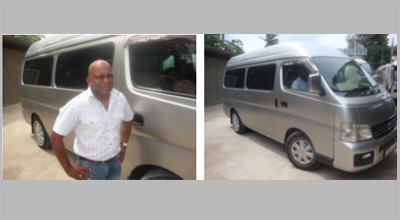 Udaya Kumara Tour Company

I am Udaya Kumara engaged in tourism industry. Our major concern is to reduce the fuel bill. I installed the EGI gas system to my new Nissan Caravan in 2008. I was worried about my engine condition due to usage of LPG. But until now it is running smoothly and I save 40% from each liter of LPG against petrol with almost same mileage. My advice, don't worry this system is fully computerized and meet all the requirements of latest engines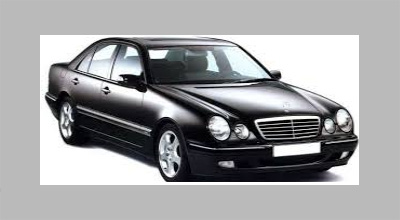 Amal Ekanayake Managing Director Advanced Car Diagnostics

Because it's economical to run, very smooth drive with more performance, less maintenance, reliable. No difference on drive. Recommend system to any petrol vehicle.
Colombo – Sri Lanka,
Tel – 0094 777626500 / 0094 11 2727100
Fax – 0094 112 843243
Web – www.advancedcardiagnostics.com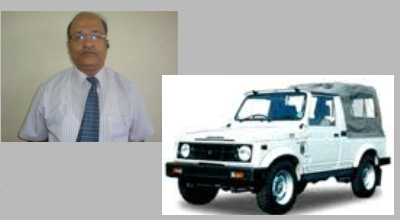 Mahendra Gunawardane Head of the Department of Microbiology University of Kelaniya

I own a Maruti Gypsy King Jeep runs with a 1300CC petrol EFI engine. I bought it brand new in November 2007 and converted to LPG in the very next month and since then, running it smoothly without any hassle at all.
I think I can understand the technology of running petrol engines with LPG. In fact, I searched the internet for the technology and the efficiency of it and also for any problems it would cause to the engine. I converted my vehicle on absolute confidence on the technology.
I can also understand the economic feasibility of running with LPG. One does not need to know any economics for that. Only simple arithmetic is all what is required. Just find the difference between the price of 1liter of petrol and 1 liter of LPG. Currently it is 58 Rupees, and that is the amount I save for every liter of fuel.
Although I can understand the technology and economics of LPG conversion, there is something that I could never understand properly. That is the reluctance of many people to get the conversion done. During the nearly six years of enjoying the running of my vehicle on cheap LPG, travelling every corner of the country, I met so many people who are very scared to convert their cars.
However none of them managed to answer my only question for them. Just show me at least one disadvantage of running on LPG. I am still waiting for an answer!!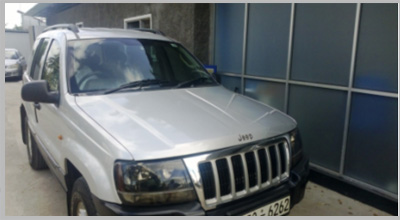 Prashan T. Wijayanayake Building Team 1 (Pvt) Ltd.

My experience with City Gas ( Pvt ) Ltd is excellent. I was wowed all the way from my first contact with their Technician Mr Jagath Ariyadasa and his Asst. Chaminda Kumarasinhe. Jagath was extremely customer oriented and served me with a smile all the way even though I was very demanding with wanting my Jeep Grand Cherokee gas conversion done with specific details of installation. I wanted certain cosmetic requirements met and he obliged with all and also made sure the safety requirements were met. Thumbs up to the two technicians. I had absolutely no requirement to talk with the management which has become the norm in getting a job done now a days.
Finally, on completion I had the opportunity of meeting the General Manager Mr Priyantha Wijetunge and the Managing Director Dr Ravi Mudalige who were great too. Dr Mudalige is very knowledgeable and one could get an insight to running a vehicle on LPG.
I would recommend City Gas ( Pvt ) Ltd to any one who is thinking of converting you vehicle to run on LPG and would say they are professionals in this field and the quipment used is very good.
I take this opportunity to thank all at City Gas ( Pvt ) Ltd and wish them success in the future.
273/5 Vauxhall Street
COLOMBO 2
SRI LANKA
Tel. 011 5336333
Fax. 0094 11 5363383
Mobile. 072 2241145
E.Mail. prashan@buildingteam1.com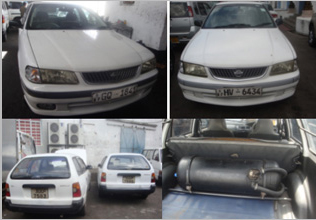 Rohan Jayamaha General Manager – Transport Edna Group

We Edna Group have long term past experience in using LPG as an alternative fuel. But we had problems with EFI cars converted with traditional LPG system.
When City Gas introduced the Electronic Gas Injection System (EGI) in 2005, we were the first customers to install this system.
We find this system as a real trouble free. We have been using this system in our fleet for the past 8 years. Some cars have done more than 150,000 km without any damage to engine.
The saving depends on the price delta between petrol & LPG. Currently we save 40% from the fuel bill.
The gas system it self requires very few maintenance.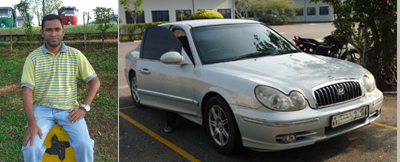 T.Shaffaath Amidon Managing Director M&S Travel Solutions (Pvt) Ltd.

" Been in tourism I have traveled to many cities worldwide where I have seen LPG is been used for transportation. Now the new technology is even more effective. Hence I have changed to LPG with City Gas eight years ago. Even today I drive my Sonata Hyundai Proudly in LPG"
97/1 High level Rd.Colombo 6
T:0094 112 51 44 74
M:0094 777 77 96 03
Skype: amidon.s
www.mnstravelsolutions.com
www.asiaroomsonline.com